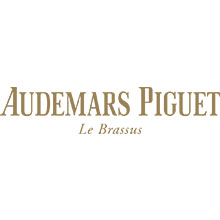 Cooking and the manufacture of extraordinary timepieces have certain things in common: elaborate craftsmanship, attention to detail, skill, and innovation based on "old" knowledge. State-of-the-art technology supports the production process in each case.  Through highly precise and superbly designed execution, this process can be elevated to an art form.
Audemar Piguet's guiding principle is "In order to break the rules, you first have to master them". A guiding principle that underlines professionalism and also reflects my aspiration to create top cuisine. These two crafts also share a striving for authenticity, distinctiveness, and individuality, all features that form the basis of exceptional performance. These similarities are what led to our paths crossing.
I am very proud of the partnership between Audemars Piguet and me.