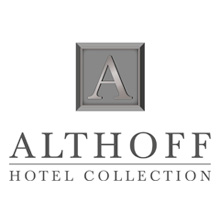 With currently six luxury hotels, the Althoff Hotel Collection is a collection of individual 5-star hotels and not actually a hotel chain. The collection includes luxury hotels with starred gourmet cuisine and beauty & spa treatments at the highest level.
Among the houses of the owner-managed, exclusive Althoff Hotel Collection under the management of Thomas H. Althoff are the Grandhotel Schloss Bensberg near Cologne, the Hotel Fürstenhof in Celle, the Hotel am Schlossgarten in the centre of Stuttgart and the Seehotel Überfahrt in Rottach-Egern.
Outside Germany there is the St. James's Hotel and Club in the City of London and the Villa Belrose near Saint Tropez.
The entrepreneur Thomas H. Althoff focuses on the highest degree of quality, individuality and customer satisfaction in all of his hotels. Every employee is part of the Althoff hotel culture and lives by the philosophy that places guests at the centre of everything they do.